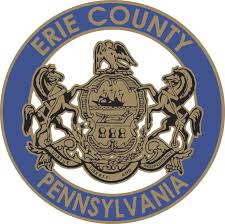 IMPORTANT NOTICE REGARDING COVID-19 AND JURY DUTY
The next reporting date for jurors will be August 18, 2020. Anyone summoned for jury duty on or after August 18, 2020 SHOULD PLAN on following the reporting instructions as instructed on the Summons for Jury Service that you have received.
Please read the County Media Release for further information.
Thank you for your participation in this valuable service to the citizens of Erie County.
Welcome to the
6th Judicial District of Pennsylvania
Court of Common Pleas
Erie County Jury Management
Jury Information Website
The Jury Administration Office of the 6th Judicial District, Erie County, welcomes you to our Juror Management System. This Administrative Office is responsible for providing a qualified pool of jurors to meet the needs of our Court system. Your juror service is a right, a responsibility and is vital to the administration of justice as established under the United States Constitution.
6th Judicial District of Pennsylvania
Court of Common Pleas
(List of Judges)
President Judge John J. Trucilla
The Honorable Shad Connelly, Senior Judge

The Honorable William R. Cunningham, Senior Judge

The Honorable Michael E. Dunlavey, Senior Judge

The Honorable Marshall J. Piccinini

The Honorable Daniel J. Brabender, Jr.

The Honorable Joseph M. Walsh, III

The Honorable Stephanie Domitrovich

The Honorable John Garhart, Senior Judge

The Honorable Ernest J. DiSantis, Jr., Senior Judge

The Honorable Elizabeth K. Kelly

The Honorable John J. Mead

The Honorable David G. Ridge

The Honorable Erin Connelly Marucci
Robert Catalde, ESQ.
District Court Administrator